Things to Do in the Area
BEACHES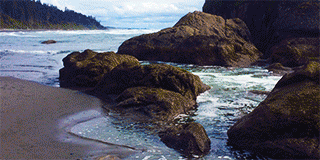 Walk on the beach with your favorite walking stick and look for shells, sand dollars, or driftwood. You might even be lucky enough to find a Japanese glass float. Check the tides, for beach combing is best at low tide. After dark, build a campfire on the beach and roast marshmallows.
Our beaches are considered a state highway, making it perfectly legal to cruise next to the ocean. Many shops in Ocean Shores rent novelty bikes, surreys, carts and mopeds. Bicycles are also available for rent at the front desk.
Bring your favorite kite or purchase one from the Pacific Beach Gift Shop. Many local shops will also provide free lessons with the purchase of a kite.
Feeling creative? Try your hand at sandcastle building. If you think you have what it takes to build the best sand sculpture, enter the annual Pacific Beach Sandcastle Contest.
Nearby Beaches:
Pacific Beach State Park
Damon Point
Moclips
Westhaven State Park
Copalis Beach
Ocean Shores
Ocean City State Park
North Beach
First Beach
Second Beach
Third Beach
Fourth Beach
Rialto Beach
Ruby Beach
OCEAN SHORES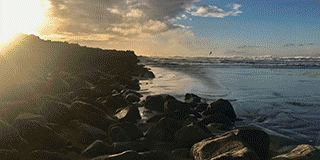 Located just 16 miles south of Pacific Beach on Hwy 109 is Ocean Shores. This community offers several attractions, including Ocean Shores Golf Course and Quinault Beach Resort & Casino. Take the family for an entire day of fun, horseback riding, scooter rentals, go-karts, bumper boats, miniature golf, arcade games and more. Don't forget to take advantage of the many excellent restaurants while you are there.
OLYMPIC NATIONAL PARK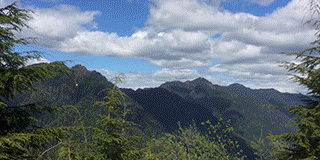 Only about 45 minutes from Pacific Beach, you'll find some of the most beautiful country on earth in the Olympic National Forest. The 633,677 acre forest surrounds much of the 922,000 acre Olympic National Park.

The forest includes three temperate rain forests (Hoh, Queets and Quinault), a mountain range, saltwater beaches and tidelands, lakes, rivers, and 270 miles of trails. It is home to 13 Native American tribes and six threatened and endangers species.

Points of Interest:
Hoh Rain Forest
Quinault Valley
Rialto Beach
Kalaloch & Ruby Beach
Lake Ozette
FISHING & CLAMMING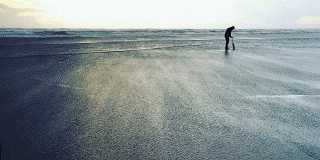 Many of the area rivers and lakes provide a bounty of local species of fish. You may also enjoy jetty fishing, charter fishing, dungeness crab fishing, deep sea fishing, or surf fishing. Charter boats run a variety of trips including bottomfishing, halibut, tuna, salmon and more. Chartered trips are available from the Westport Marina for deep sea fishing, sport fishing, dinner cruises and scenic trips around Grays Harbor and along the Pacific coastline.
Clamming is also a popular pastime in the Pacific Beach area. Growing to as big as six inches, razor clams are particularly sought after and Pacific Beach is one of the few places to find this meaty shellfish. Check the Washington Department of Fish & Wildlife website for seasons, limits, regulations and licensing information.
PACIFIC COAST HIGHWAY (US 101)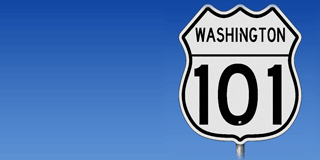 This coastal highway runs from British Columbia all the way into South America. The 360-mile Washington portion of the route runs along the dramatic coastline and features the longest natural beach in the U.S. It is considered one of the most stunningly beautiful drives in the nation, and unlike anything else in the world. Stretching nearly the North-South length of the state along US 101, this byway offers adventure any time of the year.
WHALE WATCHING
Gray whales pass by the Pacific Beach area twice a year, once on their migration from their feeding grounds in the Arctic to their wintering and breeding grounds in the warm waters of Mexico and again on their return trip. Early January is the peak viewing time for the winter southern migration, but whales can be spotted mid-December through early February. The spring northward migration begins mid-March and continues through June.
For land lovers, the Navy Getaways Pacific Beach whale watch tower offers an ideal location for spotting these magnificent creatures. Watch closely for a blast of water in the air or a fluke splashing back down into the ocean. Charters are also available from the Westport Marina for whale watching excursions (March through June).
BIRD WATCHING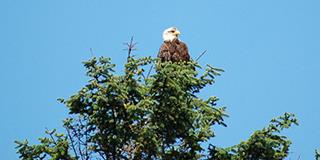 The Pacific Beach area is part of the Pacific Flyway, a major north-south route for migratory birds, making it a great place to spot many species of bird. The area's diverse habitats attract over 300 species of bird. So bring your binoculars and you might even catch a glimpse of a rare bird.
STORM WATCHING
Why travel to the ocean in the middle of a storm? 60 - 100 mph winds, horizontal rain, and 20 - 25 foot wave swells make an ocean storm truly an amazing sight to behold. Navy Getaways Pacific Beach's whale watch tower is a perfect location to take in the action...or curl up by a cozy fire with cup of hot cocoa and watch the storm from the comfort of our cottages or hotel rooms.